The Grill at Radisson Blu Saga hotel and executive chef Sigurdur Helgason are a perfect match when it comes to the ideology, focus and passion for serving great food. Not only is it important to him to be able to tell his guests about the origin of the ingredients, but a conversation with the farmer is equally important.
"Coming from a family of enthusiastic foodies, I've always been interested in great food. We grew our own vegetables and had a lot of gatherings and parties were people came together and had lovely food. This interest later led me on the path to become a chef. I started my training in 1998 and joined The Grill 12 years later after having trained and worked in many different places both in Iceland and abroad. At that point I had found my cooking style and knew exactly what I wanted to do and how I wanted to do it."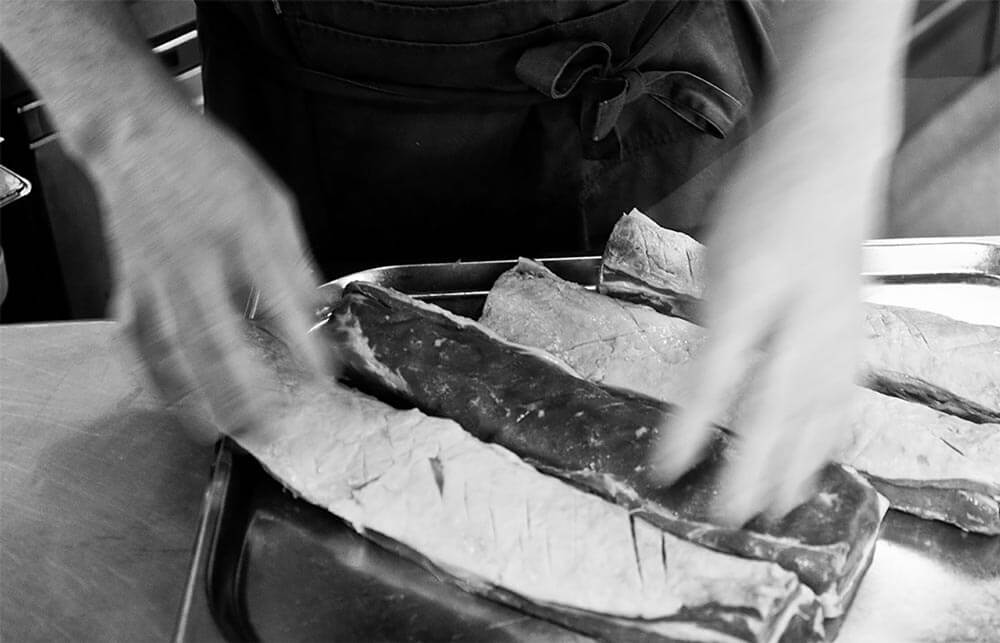 "I have strong views on food and culture. I'm very keen to work with the farmers and to have a fair bit of knowledge of their work. My emphasis in cooking is to find outstanding local ingredients and basically not to mess too much with the natural flavor or overpowering it, but to enhance it. The taste is the main thing and how the basic ingredients and all the trimmings of the dish play together.
The taste of Icelandic lamb is unique. The meat is dark, with a bit of a gamey flavor which some have descri­bed as being similar to venison. Lamb can differ in taste depending on where in the world it comes from and the conditions and environment the animals are reared in. In Iceland the lambs live in outstanding conditions, which of course is very important. But it is also important to have the conversation with the farmers so they are informed of what we are after when it comes to the meat. The processing of the meat is also an important part of the final outcome, texture and flavor. Here at the hotel we took a giant leap towards making lamb even more of a signature dish of ours by buying carefully selected meat from six individual sheep farms in the East of Iceland. The slaughterhouse in Vopnafjordur handled it for us according to our wishes regarding the tendering process, which ranges from one to three weeks of dry tendering. That brings out the flavor even more, as well as the natural herbs and berries from the highlands. It's the simplicity and rich taste that make the following lamb fillet recipe a brilliant dish and a big hit with our guests at The Grill."