Purity, tradition, and premium quality are the hallmarks of the unique Icelandic Lamb, which has remained a pure breed ever since Viking times. Spending their entire lives grazing freely in wild pastures, the lambs acquire distinctive and delicate flavors of berries and Arctic herbs. An integral aspect of our heritage and tradition, premium quality Icelandic Lamb offers an experience in texture and taste beyond compare.
---
In recent years, the Icelandic culinary scene has continued to flourish, gaining worldwide recognition. Most our leading restaurants feature the delicious Icelandic Lamb, prepared with traditional methods or with inspiration from around the world.
The Icelandic Lamb Award of Excellence recognizes outstanding serving and presentation of this exceptional ingredient. Given annually by the Icelandic Lamb Marketing board, its purpose is to honor and motivate while guiding discerning diners to outstanding quality restaurants.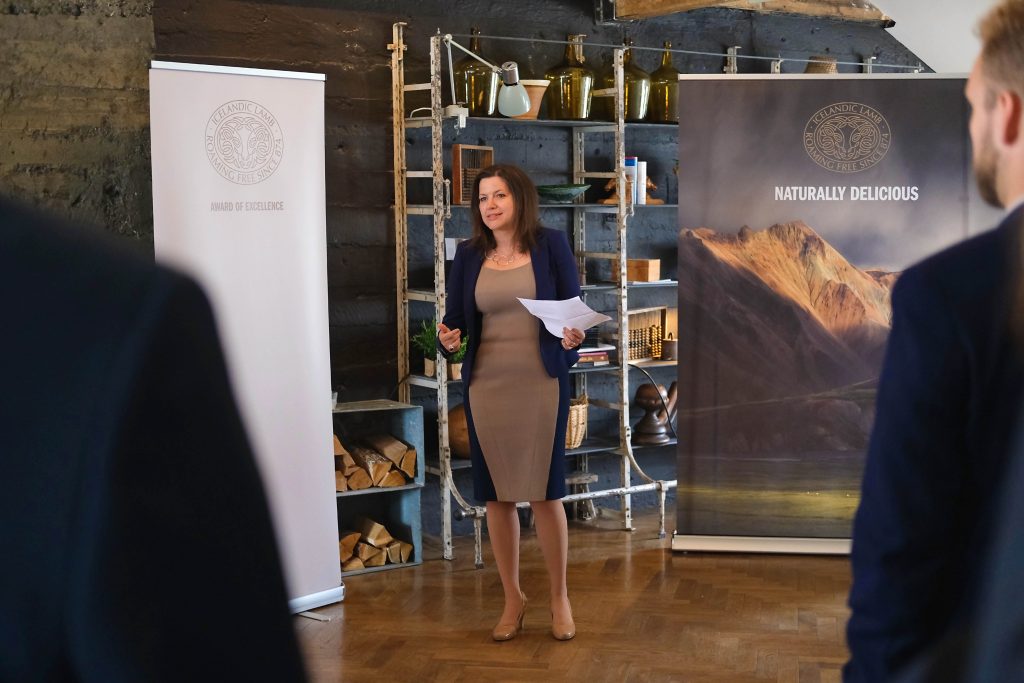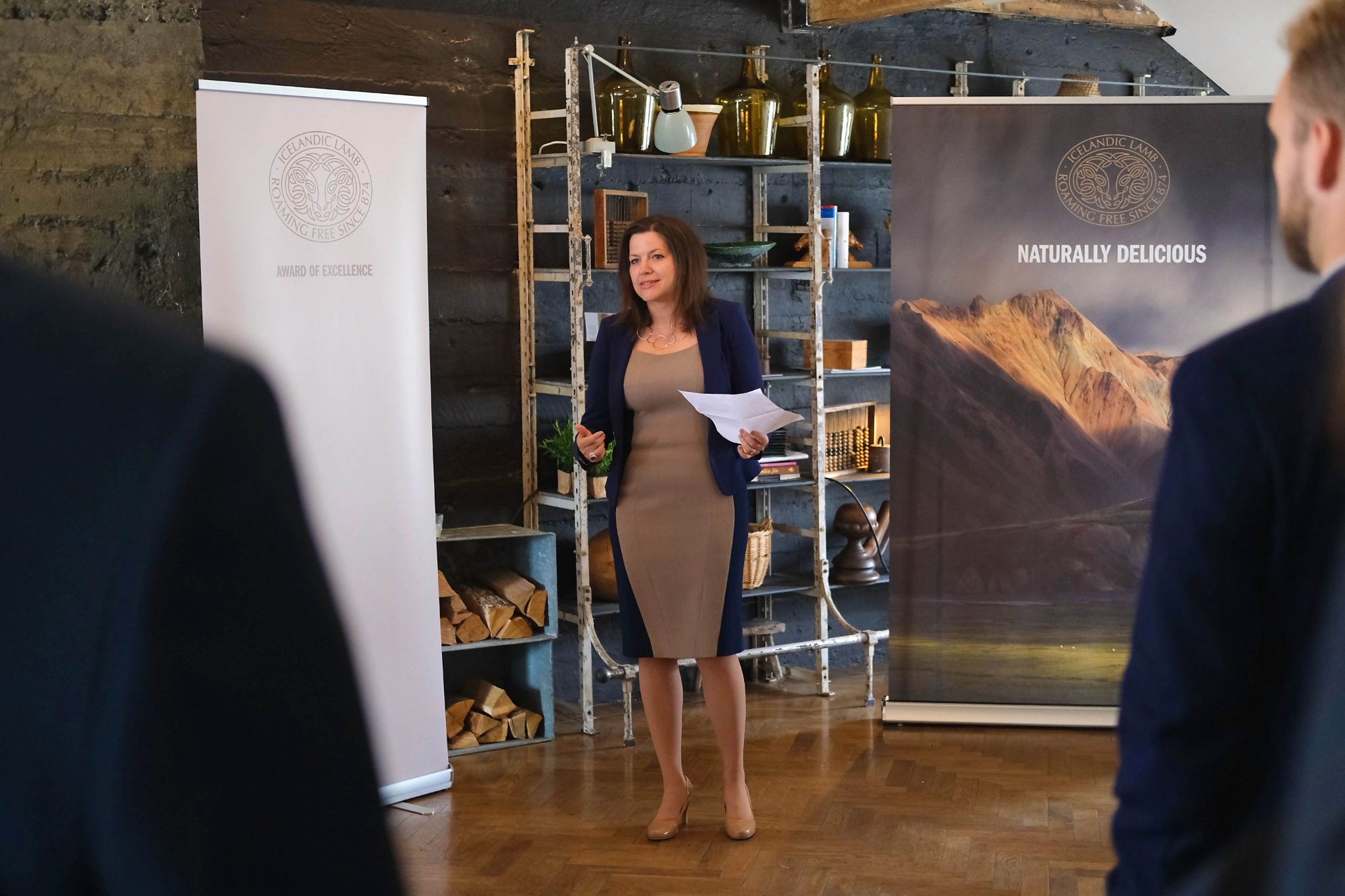 Choosing the winners, various factors are considered by an independent panel of expert judges. These include innovation in serving, application of Icelandic culinary traditions, the diners' experience, and choice of cuts on the menu. Celebrating the diversity of Iceland's flourishing restaurant scene, the Award of Excellence is presented in three categories: Fine Dining, Bistro, and Casual Dining.  
This year we were honored to welcome the first lady of Iceland, Eliza Reid to our award ceremony to present the awards. Here are this year's recipients of the Icelandic Lamb Award of Excellence – a versatile group of restaurants, each offering a dining experience that is sure to give you something to write home about. 
Fine Dining
Geysir Hótel Restaurant
Hver Restaurant
Silfra Restaurant
Honorable mentions
Geiri Smart
Fiskfélagið
Bistro
Heydalur
KK Restaurant
Mímir
Honorable mentions
Lamb Inn
Forréttabarinn
Casual Dining
Fjárhúsið 
Lamb Street Food
Le Kock
Honorable mentions
Shake & Pizza
Icelandic Street Food