Icelandic lamb is joining the ranks of the few and the tasty–those select European agricultural products that can proudly boast the protected designation of origin (PDO) label. PDO is the highest level of geographical indication in Europe. Just as you can only call a sparkling wine, Champagne if it is produced in the Champagne region of France or prosciutto, Parma ham if it is from Parma, Italy, the same now goes for Icelandic lamb.
First of Icelandic foods
No other Icelandic food product has acquired the PDO label. Known as upprunatilvísun in Icelandic, this prestigious label protects products that are produced and processed in a specific area, according to recognized methods and the knowledge of local producers. In the case of Icelandic lamb, it is the centuries long traditions of sheep farming–the sheep being raised on small family-owned farms and spending the summers grazing on the sweet grasses of the Icelandic wilderness– that have all contributed to Icelandic lamb gaining the PDO classification.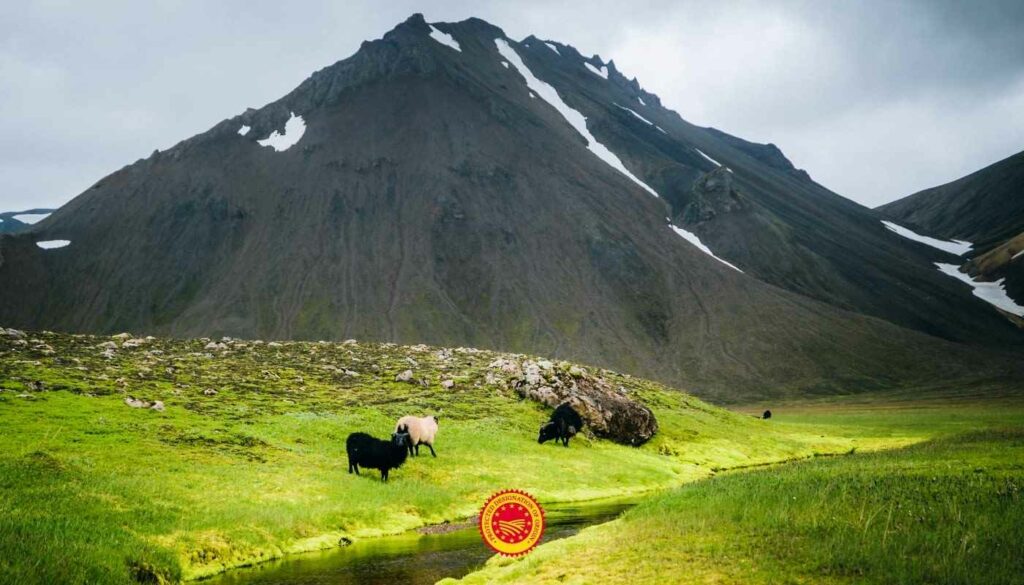 It has been six years in the making, having this distinguished label protects both producers and consumers from fraud. With the PDO seal now alongside the Icelandic lamb mark of origin, consumers can be sure they're getting the highest quality lamb and a product inextricably intertwined with Icelandic culture and heritage.
Find great recipe ideas to go with the new PDO status on https://www.icelandiclamb.is/.