Cooking time 1 1/2 hours
4-6 portions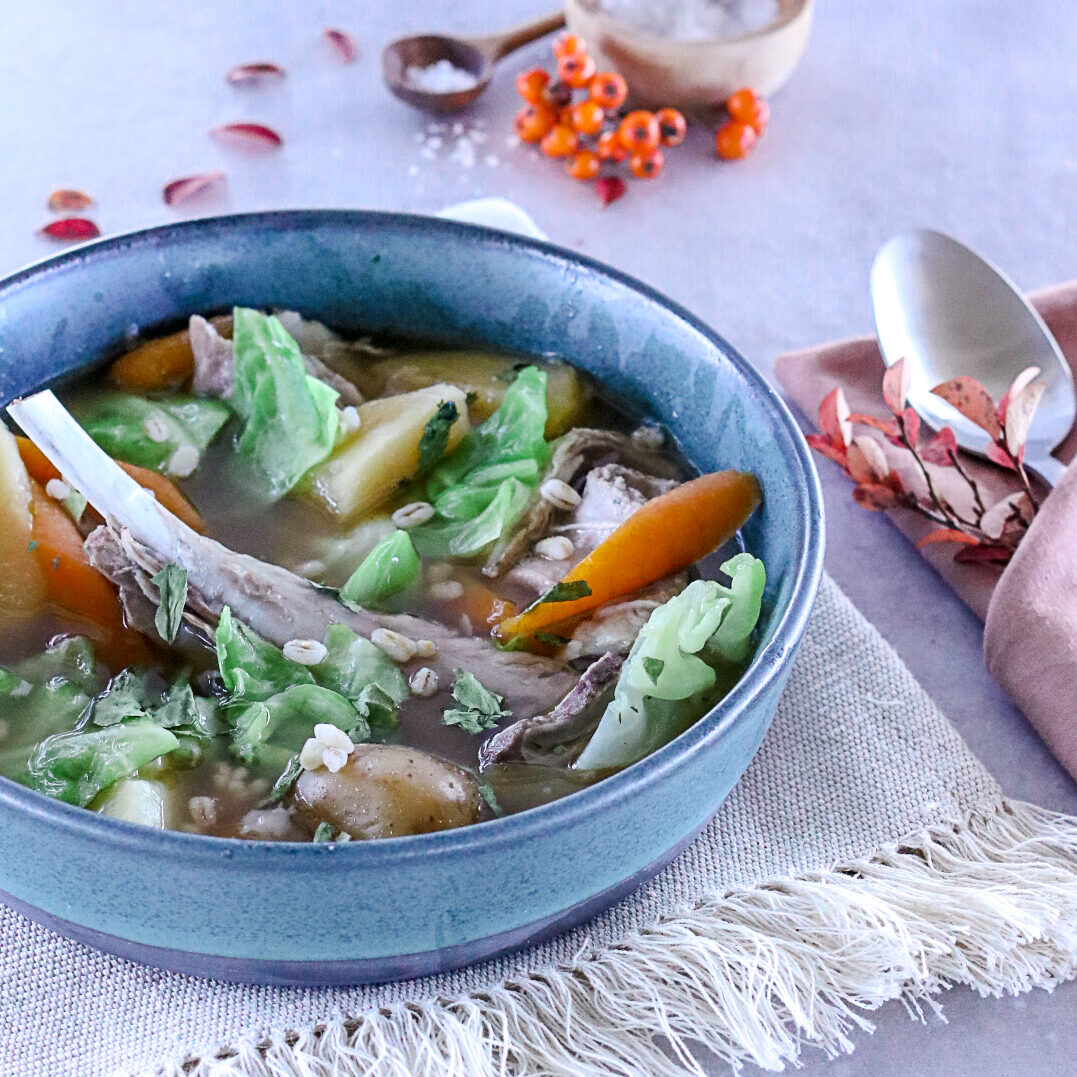 Ingredients
850 gr / 30 oz of bone in pieces of lamb, preferably from the forequarter.
1,8 l. / 61 fl. oz. water
50 gr. / 2 oz. Pearl barley
8 pcs.  Medium size potatoes
1 pcs. Rutabaga
6 pcs. Medium size carrots
4 oz. White cabbage
2-3 leaves dried Lovage
Icelandic Sea salt flakes
White pepper

Place the lamb and water in a pot and bring to a boil on medium heat. Start prepping the vegetables by peeling and cutting the potatoes, Rutabaga, Carrots- and cabbage. Rustic cut works just fine in this case.
When boiling point is reached start skimming for fat and any froth that rises to the surface, a slow simmer is preferable throughout the cooking time. Continue skimming 2-3 times for the first 20 minutes. Add the potatoes, barley and carrots and cook for another 10 minutes. Add the cabbage, rutabaga and lovage and continue simmering for 30 minutes. Season with salt and pepper and serve in large bowls.