Cooking time: 2 hours | 6 persons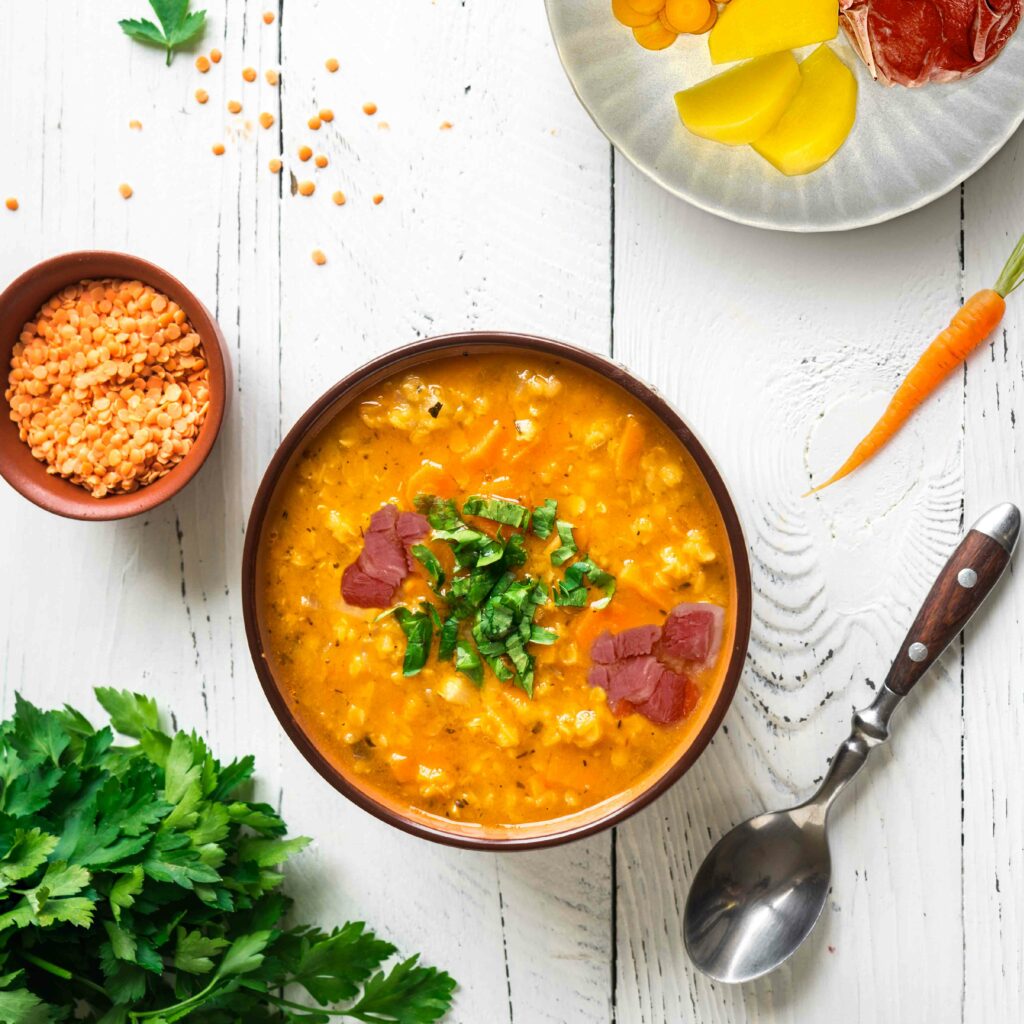 Salkjöt og baunir is a tradition of ours at Sprengidagur which literally means exploding or blast day. In the tradition of eating as much as one possibly can in preparation for fasting during the lenten season. Icelanders fill up on salted lamb meat and yellow pea soup. Most people don't actually fast but who is going to turn down an opportunity to eat lamb until they just can't eat anymore?
Ingredients
300 gr yellow split peas, soaked in water overnight.
3 kg salted lamb bone in (salt­kjöt)
3 l water to cook the meat
2 tbsp vegetable oil
2 onions, diced
3 slices of bacon, roughly chopped
2 l water to cook the soup
Rinse the salted lamb in cold water and put in a large pan with water, cook slowly for at least 70 minutes and leave in the water with the lid on. In another pan, add the oil and sauté the onions and bacon at medium heat for 3 minutes, add the peas that have been soaked and drained plus the water. Cook slowly, stirring regularly for 40 minutes. Then transfer 2-3 pieces of meat to the soup and cook for another 30 minutes. The meat will add all needed salt to the soup! When the meat is tender and the peas are ready serve with boiled rutabaga, potatoes and carrots.